The Australian Dream is as much about racism in Australia as it is about Adam Goodes, it's just that Goodes was at the front of the line when the camera started rolling.
Going into the theatre to watch this film, I thought I was prepared.
I thought, I've heard it all before, I've seen it all before, I've dealt with it all before – watching The Australian Dream will be easy. Nothing more than watching a horror movie after having already watched 1000 horror movies.
I was wrong.
The Australian Dream was devastating, with a running time of 106 minutes, I had tears slowly running down my cheeks for at least 45 of them.
They started when Adam listed his heritages which include Irish and Scottish, but never being seen as white, only the black kid.
It wasn't necessarily the racism that Adam had to endure that upset me so much, but more the connection I felt to him. After listening to everything (AFL references aside) that Adam, Michael O'Lachlan or Stan Grant said I found myself thinking I could sit in their exact spot, in front of the camera, repeat exactly what they'd said, and it would still apply.
This film was about me. It's about my siblings and my uncles and aunties. It's about all Indigenous people – but it's more nightmare than dream.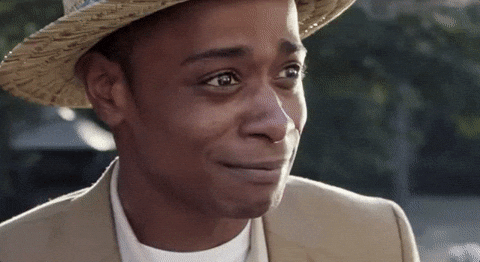 The film starts off with an introduction into Adam's childhood, growing up off his mob's traditional country as a result of his mother being a part of the stolen generation and moves into his introduction to sports and his eventual drafting to Sydney.
It also covered the January 26 debate with aplomb before it eventually gets into the booing saga.
Goodes recounts the first time he was racially abused in the AFL league – "you black, monkey looking cunt", he recalls before going on to talk about the booing.
It begins with Goodes asking for a 13-year-old girl who calls Goodes an ape to be removed. From then on, he is booed relentlessly.
Being a huge football fan, I have to admit, when it first started, I thought, it's just a bunch of footy fans pissed off that the game was interrupted. But it kept going, and going, and going and it didn't stop.
Even the 5-month break between seasons didn't see it end. No other player has endured what Goodes has endured.
Andrew Gaff broke Fremantle player Andrew Brayshaw's jaw.
He was barely booed by any team fans other than Fremantle's.
Gary Ablett Jr. elbows two players in the face and gets booed for a week and that's about it.
Countless players have been done for drink driving and drugs among other indiscretions and no one says a thing. Hell, Wayne Carey glassed a woman after he retired and now plays a very prominent role in sports media, he's on TV every week.
It seems all you have to do to really get the public against you is, be black and brave enough to stand up for yourself. As Stan Grant says in the film, he became the "angry Aborigine" – and it wasn't appreciated. And if the booing was not bad enough, the social media comments that Adam dealt with are horrendous.
The utterly irrelevant Sam Newman was a feature, talking about Goodes being a jerk and a sook, all the while, being a jerk and a sook himself.
Realistically Newman has made a media career out of being an arrogant piece of shit, so why would he stop and show any sympathy?
Andrew Bolt was also invited to say his piece, which was very Andrew Bolt.
Eddie McGuire tried to explain away his racist King Kong comment and surprisingly, Nathan Buckley seemed to speak from a more woke point of view.
Surprising because when Heritier Lumumba spoke out against racism he preferred to imply that Lumumba was unwell, rather than even consider that racism existed.
It's no wonder Goodes needed time off. Leaving the game behind to get back on country, taking his shoes off and digging his feet into the soil. Reconnecting to country and his culture. The Australian Dream is as much about racism in Australia as it is about Adam Goodes, it's just that Goodes was at the front of the line when the camera started rolling. It could have been any number of Indigenous women, children or men that could have spoken, and each story you'd hear would be just as eye opening.
The Australian Dream is a must watch, regardless of if you like footy, Goodes and regardless of who you are. It will help you understand how personal and devastating racism is and It's sure to make a few people think twice about what happened to Goodes. Sadly, it will bring all the same 'flogs' that bagged Goodes on social media out and about as well.
Your support will ensure IndigenousX is able to stay independent and keep making original content.
Donate Now