In 2016, Indigenous Athlete and now Motivational Speaker Joe Williams took a stand by sitting, and started a nationwide conversation by staying silent. Fellow Indigenous athlete Anthony Mundine has caused similar controversy and just last night Cody Walker, Latrell Mitchell, Josh Addo-Carr and Will Chambers did the same by refusing to sing the Australian national anthem while lining up for the NRL State of Origin Opener. In fact, the number of silent players on the field at Suncorp was in the double figures.
The anthem itself, was first performed in Sydney in 1878 and for such an inclusive melody, it's arrival on the Australian music scene did nothing to minimize the massacre of Aboriginal people. The last recorded massacre, the Coniston massacre, occurred in 1928 – 50 years after the all-embracing Advance Australia Fair was first performed. But please, tell me again how it represents everyone!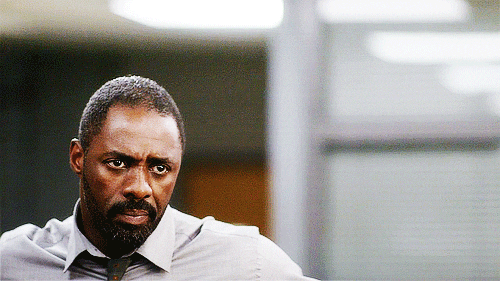 These small acts of defiance have caused such a stir among traditionalists and liberals alike but who is it that disrespects the anthem more, Indigenous people, hoping for change? Or the right-wing conservatives who seem to view the anthem as sacrosanct? Let's dissect the lyrics and see what answers we can find.
Let's address the elephant in the room first, the word 'fair' in the title Advance Australia Fair. For the sake of this article, I will ignore the "fair-skin" argument and go with what I've personally heard on several occasions, that 'Fair' refers to a fair-go. To quote the uninspiring words of Scomo, "If you have a go, you get a go". Australia is the land of the fair-go, unless you're on Newstart. A measly $250 a week to cover rent, utilities, food, transport and having a life? Tell him he's dreaming.
Age pensioners though, they get the goods – just over $400 a week. But a quick search on realestate.com.au reveals there's only 20 rentals in Australia that are currently cheaper than $150, all in regional towns, leaving $250 for utilities, transport, insurance, food and again, having a life. It hardly seems fair does it? But what if you were a political dinosaur on the verge of extinction like Tony Abbott? Then you'd get a cosy 300k a year pension. To quote me as a 6-year-old – "That's not fair". It seems Liberals (actually, all politicians really) don't seem to really care for the 'fair-go' as much as they'd like us to think they do. Either way it's safe to say that Tony won't be getting desperate enough to mung into a whole, raw onion anytime soon.
What about this line from the first verse – "Our lands abound in natures gifts, of beauty, rich and rare"? It's too right. Australia is a beautiful country. I grew up on the far-west coast of South Australia, I love the land, the ocean, the beaches. This country is laden with amazing sights and landscapes, but for how long? Adani is not far off approval if you believe everything you hear, there's a good chance the Great Australian Bight is about to be drilled, the great barrier reef is dying, and Australia is number two in the world for species lost. But never mind, the great Scomo has a plan – He's going to stop make up testing on animals and claim it as an effective anti-extinction policy. And let's not forget his ignorance on climate change – Scott – the term 'sun-burnt country' isn't supposed to be taken literally, just so you know.
With lines like 'true British courage bore him on', 'then here he raised old England's Flag' and 'Britannia rules the wave', verse 2 is basically the songs composer, Scottish born immigrant Peter Dodds McCormick having a massive wank over Britain. It literally has nothing to do with modern day Australia and has been removed from the national anthem version all together. More annoyingly, the government has deleted an entire verse because it didn't represent Australia yet Aboriginal people state that it doesn't represent them, and it's instantly a problem. Hypocrisy at its finest.
In the current third verse (it used to be a different third verse, but again, the government changed it to suit them) a lyric resides that I'm sure even Scott Morrison would refuse to sing. "For those who've come across the seas, we've boundless plains to share". Wait, what? the war-torn countries that Dutton and his ilk seem to hate so dearly, probably get their invite direct from our national anthem. But immigration is so tight (unless your white) that the government is even trying to deport Aboriginal people. Take note of Morrisons idiotic "I Stopped These" boat trophy – like, well done – you stopped people from escaping death.
After an honest analysis it would seem non-Indigenous people should really be on the same page as Indigenous people, at least when it comes to the Australian anthem anyway. It has zero connection to Aboriginal people, no relevance to white people and doesn't represent modern day Australia in any way, shape or form. Like, seriously, do you even toil bro?
Your support will ensure IndigenousX is able to stay independent and keep making original content.
Donate Now